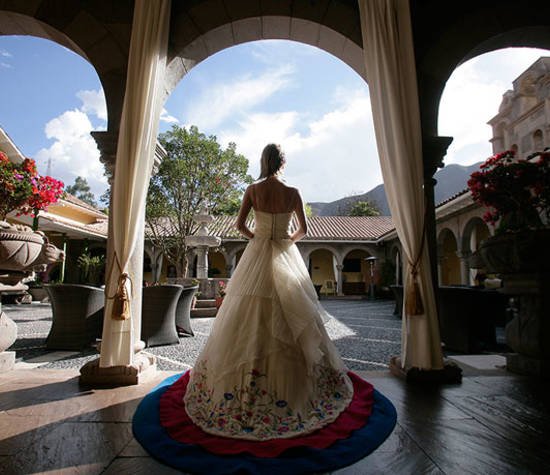 Peru has everything. If you are thinking of getting married in Peru, there are different places that you can consider for your religious ceremony and wedding reception: luxury hotels, indoor and outdoor venues, private haciendas in the countryside, historical museums and charming architectural ruins.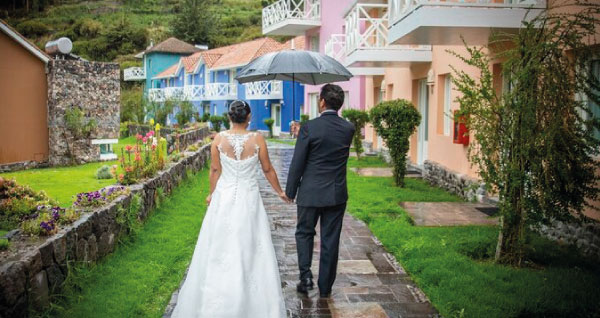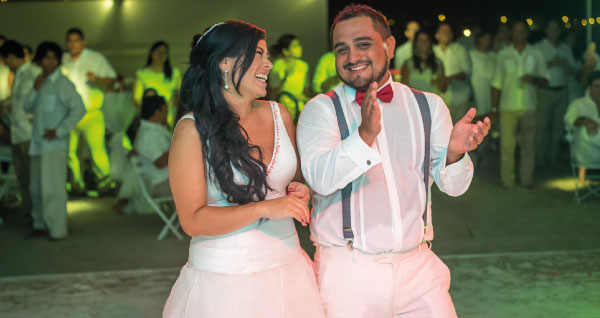 The most beautiful places to get married are:
Lima the capital city with lots of history and classical architecture.  In Lima, you can find different wedding venues where you can hold a great event.
Cusco that is one of the most charming places in the world. It's a magical and historical city and by far the best option to have a real destination wedding. In this city, you can have awesome pre and post-wedding photos. Also, your guests can have the real experience of visiting amazing ruins and one of the seven wonders: Machu Picchu.
Arequipa is a city full of inspiring museums, cathedrals, and monasteries. It has amazing landscapes, an impressive volcano, historical buildings, and a rich regional cuisine.