I am Veronica, a tourism professional born in Lima, Peru and a true passionate about Peruvian culture and travel. I have more than 30 years of experience creating trips with style, having a differential value of being oriented to luxury tourism and sustainability.
I've always felt inspired and attracted to ancient cultures, especially those in countries around Europe and Asia, being unique in its kind since they have cultivated immemorial times the spirituality and cult of well-being and health.
This is why since I was young and for more than 25 years I have made trips through Europe, including Scandinavia, and to the most exotic destinations such as Japan, Thailand, Singapore, Russia, Taiwan, Hong Kong, India and the United Arab Emirates, which have allowed me to discover and experience activities and therapies within the world of Well-being ("Wellness"), understood as "Wellness Tourism" or trips to reach "the healthy balance between the mental, physical and emotional levels, achieving a state of general well-being" or in other words" the balance between consciousness, body and well-being ".
After each trip, when I returned home, I came with great illusion to use all the therapeutic materials and products acquired throughout my trip: use my new accessories, essences and scented candles to organize my own spa at home.
An important milestone in my history within the world of "Wellness" happened in 2014. Due to the opportunity I had to represent "Termatalia", a thermal fair that takes place in Spain and brings together professionals from Europe and Latin America with the objective to boost the health tourism sector worldwide.
I am grateful to the team of experts on this opportunity for all the knowledge provided, which allowed me to cultivate the essence of the importance of our natural resources, especially the importance of living water as a resource to keep us alive with an average consumption of 60,000 liters of water throughout our lives.
Consequently, in 2016 I decided to further understand and take action of all this knowledge and create a line of trips with the best "Wellness" tourism options in the world through Spa Dreams, Germany: leading company in Wellness and Health trips, and I thank my beloved travel companion, Claudia Wagner, for being my teacher and ally in this beautiful dream.
In parallel, in order to deliver the best experience to my clients, I began training in holistic techniques and therapies such as Crystal Healing, Essences of Bach Flowers, and Spiritual Response Therapy (TRE) – a method that allows us to heal our blockages. Likewise, since 2018 I am studying the Buddhist philosophy, in which I firmly believe and practice in my daily life.
Thanks to the knowledge that I have developed and essentially thanks to my life experience, I can say today that there are wonderful opportunities to rediscover ourselves, with the help of suitable environments that free us from the external noises and of our own thoughts, which do not allow us to see and feel who we really are. As my teacher Mohanji would say "There is a book you cannot stop reading: yours" and this is precisely what I seek to achieve with this new line of travel: create unique experiences that allow each person to make a very personal inner journey and rediscover themselves to find their original essence and true happiness.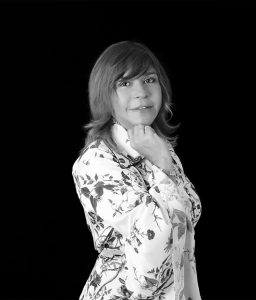 Mobile : 51 994177366