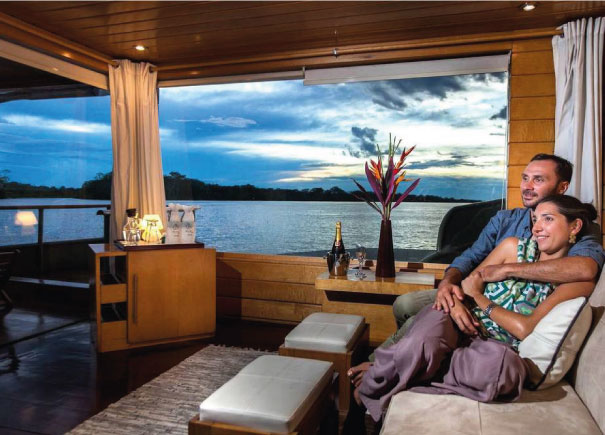 More and more people are looking to celebrate the biggest day of their lives, and the subsequent honeymoon, in long-haul destinations. Peru makes for a perfect option.The country boasts a range of must-see attractions, such as Machu Picchu, the Nasca Lines and the Amazon jungle, which fit perfectly with the once-in-a-lifetime nature of these special occasions.
The ongoing legacy of Peru's pre-Colombian cultures, in language, dress, customs and festivals lends an alluring air of exotic romanticism. Couples can tap into this spirituality to have their wedding ceremony overseen by a local shaman (holy man).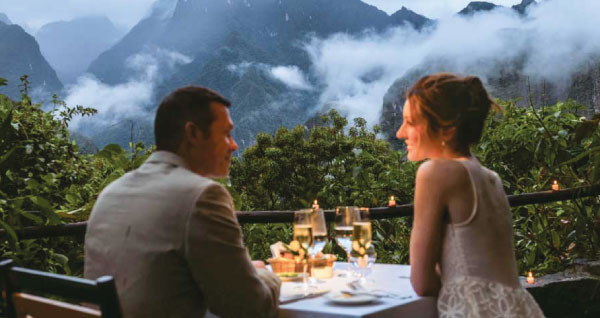 Peru's tourism infrastructure offers excellent, personalised services in general, be it in hotels, restaurants or guides.For a really memorable accommodation experience, there are unique possibilities.
Clients can stay in an Amazon Tree House, which is 90ft off the ground in the jungle canopy.
Or spend their days being pampered at a fully-fitted wellness centre in a converted 17th Century Colonial hacienda in the Sacred Valley of the Incas.
Underpinning all these excellent options is Tucano Peru's famed attention to detail. We know that couples are looking for privacy and time to enjoy the beauty of their location, and so our itineraries and the properties we use are carefully designed to reflect this.